Environment´s information
The Ichnites Route of the Dinosaurs crosses Yanguas in the territory of Soria. Villar del Río is neighbour locality with sites, dinosaur's sculptures and, the most valuable, an Interpretative Center of all the route of Soria. To the West the route keeps by Bretún and Santa Cruz de Yanguas, likewise with its sculptural dinosaurs and ichnites. To the North, the travellers can find huge fossilized footprints of dinosaurs especially in Enciso, where there is a good Interpretative Centre. Likewise, Yanguas belongs to the cinematographic route Total-José Luis Cuerda which passes by San Pedro Manrique (gothic churches, ancestral rituals in San Juan, pork butcher's shop and quality gastronomy) and begins in Oncala (transhumant rural museum and flamingo tapestry in the church of San Millán). There are along this territory hiking routes, especially the Iberian Path of Soria GR-86.
Yanguas
Visiting it is like stepping into the Middle Ages. The Villa offers to the visitor its medieval layout preserved through the centuries. Historical-Artistic complex. It borders with the province of La Rioja and it links the Dinosaur Routes of Soria and Rioja. Its castle, of mud, with four towers and castellated, is from the XIV century. It is interesting the architecture of ashlar base (slate or flagstone), masonry and timber-framed and mud, of remarkable uniformity, as well as stately buildings and the main square. The Romanesque tower of Saint Mike is of big interest, it is similar as the Catalonian and close to the gothic hermitage of Saint Mary and a medieval bridge, from where the Hoz of Cidacos is opened. The village has a small museum of sacrum art. The term is framed in the Nature Network 2000 and where a part of the GG-86 passes.
Tours
Black Lagoon. Ichnites Route, San Pedro Manrique. It highlights the passage of fire the night of San Juan the 23rd of June, the Ichnites route surround all the region and you can visit them (we advise the Bretún´s, 4 km), In Yaunguas there is a reproduction of footprints beside the grove. In the surroundings you can contemplate the pine forests, oak, etc…
Activities
Mushroom picking, Mountain Biking, Hiking, Hunting, Mountaineering, Photography, Multi adventure, Paintball, Horseback riding, wildlife watching, etc ...
WHERE TO GO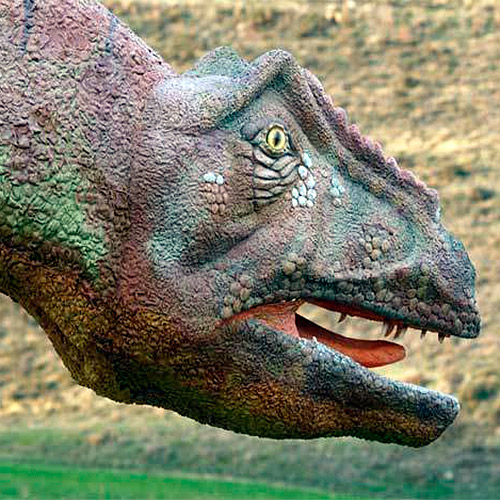 Ruta de las Icnitas
Pisar por los mismos lugares que hace cientos de millones de años lo hicieron los dinosaurios es posible las Tierras Altas de Soria. Hay Aula Paleontológica en Villar del Río y esculturas enormes de v...

Ruta de las Icnitas
En el término municipal de Enciso hay catalogadas 1.400 huellas de dinosaurios. Es el punto de partida para visitar las huellas, a partir del Centro Pelenontológico. en el trayecto de Enciso a Navalsa...

Alto Valle del Cidacos - Arnedillo
El Alto Valle del Cidacos tiene en la localidad de Arnedillo, su máxima expresión. En este bonito lugar podremos disfrutar de impresionantes paisajes, y de las mundialmente famosas aguas termales. La ...